In January, Chief Executive Officer Daniel Schaffer travelled to Mexico, Chile, and Argentina on behalf of FEE. The purpose of the visits was to participate in a General Motors (GM)-sponsored workshop in Mexico while exploring opportunities for potential expansion in South America.
The first stop was Toluca, a city located about 60 km southwest of Mexico City, for a GM-sponsored FEE workshop on 9-10 January. FEE Mexico runs a thriving Eco-Schools programme, and the workshop proved to be a valuable forum for discussion and collaboration. The workshop was also an opportunity for stakeholders from Mexico and Brazil to discuss the Eco-Green Project, an exciting campaign being implemented in the region through a partnership between GM and FEE's LEAF (Learning About Forests) programme. International LEAF Director Barry McGonigal accompanied Daniel on this leg of the trip. Topics of discussion during the workshop included Eco-Schools best practices, ESD (Education for Sustainable Development), and how to integrate STEM (Science, Technology, Engineering, and Mathematics) learning into the Eco-Schools programme.
While the workshop itself was a great success, it was the excursions to local Eco-Schools that Daniel and Barry found particularly inspiring. The schools that they visited were shining examples of how successful the Eco-Schools programme can be. The values and lessons of the Eco-Schools programme were fully integrated into every aspect of the schools, from the curriculum to the physical design of the school grounds. Everyone from upper level administrators, to teachers, to the students themselves were fully committed to making the Eco-Schools programme a central part of the educational experience. Daniel and Barry were excited and moved by these visits, and believe that the quality and spirit of the Mexico Eco-Schools programme can radiate out through the local community and the region at large.
Daniel would like to extend a special thanks to GM and the whole team at FEE Mexico for their role in making this meaningful trip possible.
(Story continues below photos)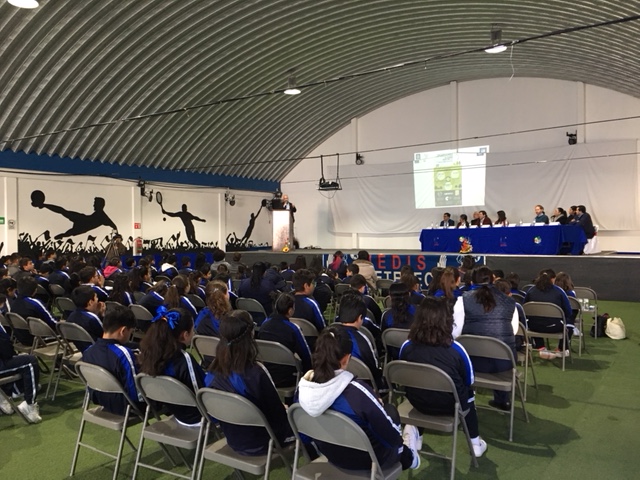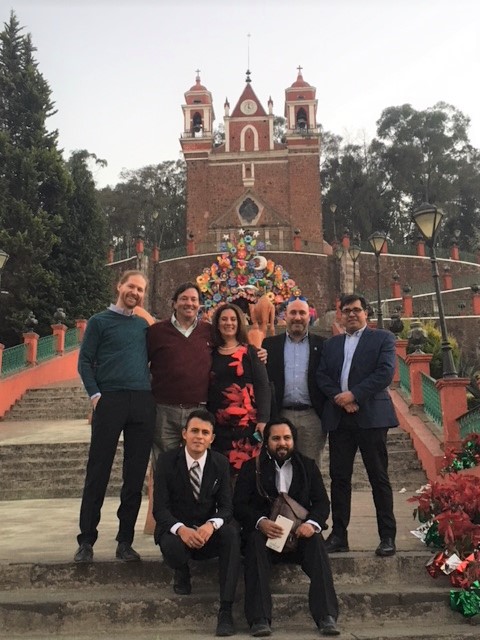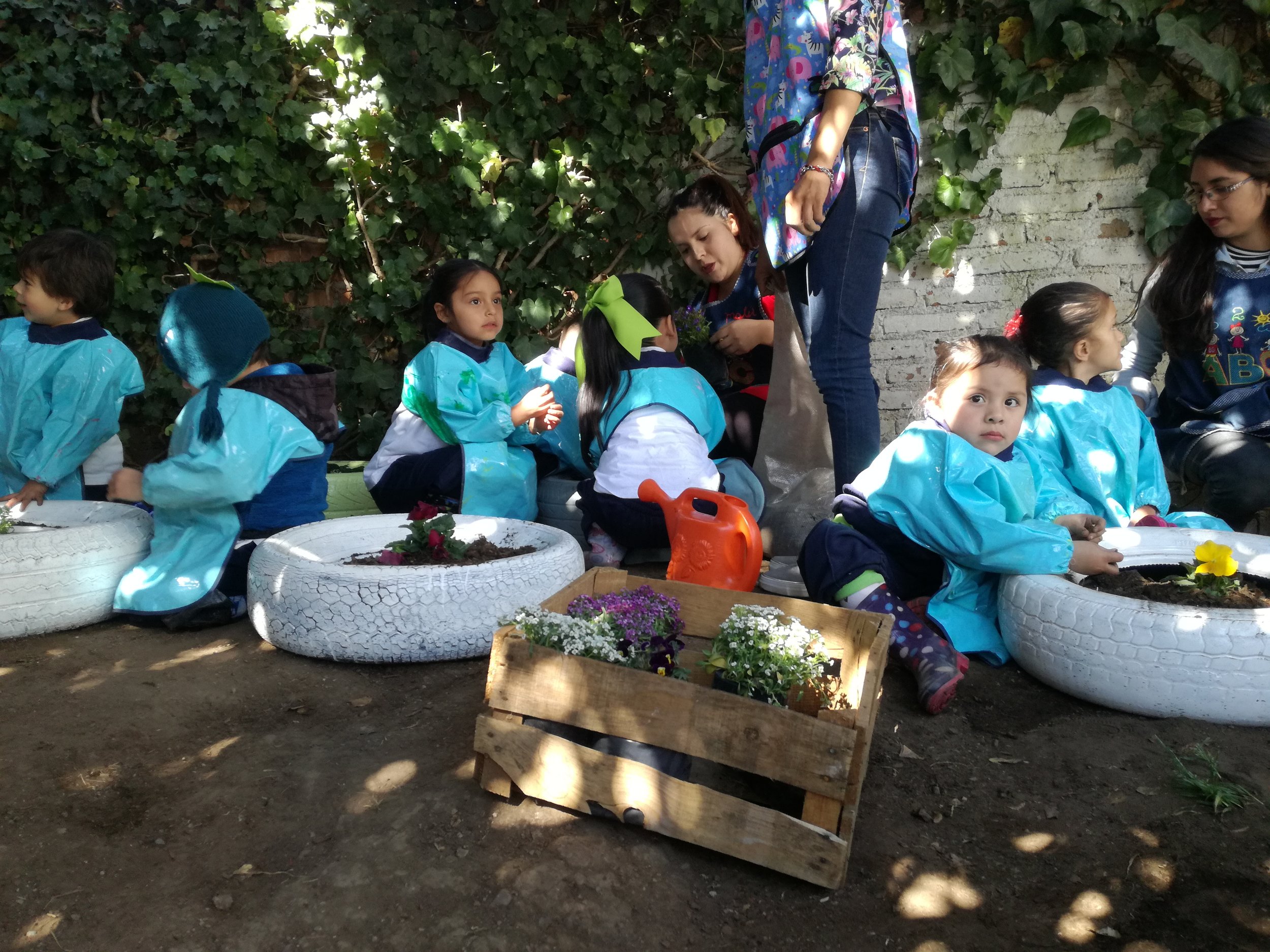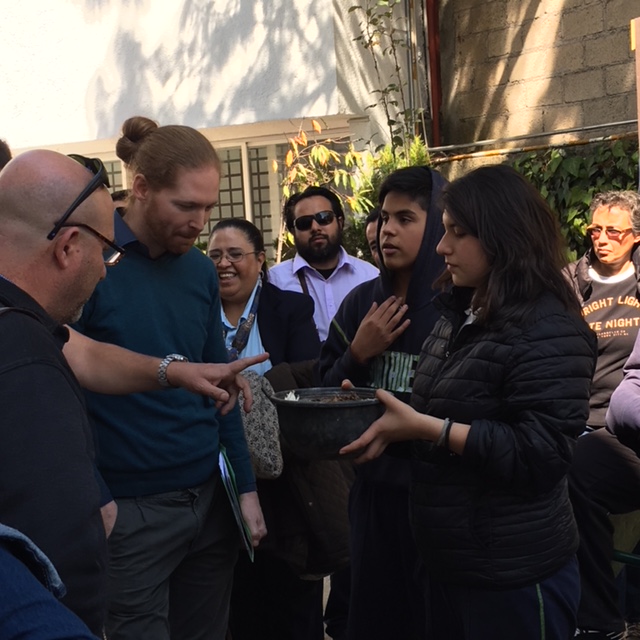 Daniel's next stop was the beautiful seaside resort town of Puerto Vallarta. There, he attended an awards ceremony celebrating Grupo Posadas, a large Mexican hotel group whose 160 properties all participate in the Green Key programme. Daniel also conducted physical audits of two Green Key hotels in Puerto Vallarta, and was very impressed with both properties' commitment to upholding and exceeding the Green Key criteria. One of these hotels, the Sheraton Buganvilias Resort, goes above and beyond by maintaining an on-site nursery to ensure that guests have access to fresh, local food at the resort's restaurants.
Part of what distinguishes the Green Key programme from other eco-tourism labels is its environmental education component. Green Key establishments have a mission to educate their staffs about eco-tourism standards and to promote an environmentally aware mindset in their communities. These ideals are reflected by the Grupo Posadas hotels, where enthusiasm for the programme has trickled down from upper level management, through the ranks of the hotel employees, and has begun to spread out into the local community. Daniel was impressed to see how Grupo Posadas has implemented the Green Key programme on such a large scale. For such an undertaking to be successful, operators at every level of the organisation must buy into the ideals of the Green Key programme and enthusiastically embrace its environmental standards.
Special thanks to Green Key Mexico National Operators Joaquín Díaz Ríos and Rebecca Sanchez for coordinating this portion of the trip.
(Story continues below photos)
After Mexico, Daniel headed south to visit several sites in South America. The first stop was Villarica, Chile, where he met with Martín Bascopé and others from the Pontifica Universidad Catolica de Chile. The university is interested in the school-based FEE programmes (Eco-Schools, LEAF, and YRE), as well as a local initiative to bring Green Key and Blue Flag to Villarica. The university hopes to involve the indigenous Mapuche people of the region in this push for environmental education programmes in the region as well.
Daniel then continued on to Chile's capital city, Santiago. There, the Fundación EDUCARSE arranged for him to meet with various municipal authorities, Chilean Navy officers, leaders from Viña del Mar University, and representatives from Chilean indigenous groups to discuss the possibility of bringing FEE programmes to Chile. The local stakeholders seemed particularly interested in the Eco-Schools and Blue Flag programmes, and everything seems to be in place to bring Chile into the FEE member network soon.
Thanks to Martín Bascopé from Pontifica Universidad Catolica de Chile and Diego Ramirez Carcamo from Fundación EDUCARSE for organising Daniel's time in Chile.
The next stop on the itinerary was Buenos Aires, Argentina, where environmental activist Francesca Abeltino and her filmmaker partner Antonio Molina arranged meetings with prominent NGO Fundación Vida Silvestre Argentina, the Ministry of Environment, and Damasia Ezcurra of the Buenos Aires Green Schools Programme. These organisations have all expressed interest in FEE programmes, and Francesca Abeltino is enthusiastically driving the cause to make Argentina part of the FEE network.
After Buenos Aires, Daniel, Francesca, and Antonio continued south to the Patagonia region of Argentina to meet with members of the Fundación Patagonia Natural, an NGO with an interest in the Blue Flag programme.
Daniel would like to extend his sincerest thanks to Francesca for arranging three fruitful days in Argentina, and for her passion for the FEE programmes and the future of enviornmental education in Argentina.
(Story continues below photos)
While FEE has long had a robust presence in Europe, one of the organisation's goals going forward is to continue to expand into new regions. Efforts like Daniel's visit to South America, along with the example set by FEE organisations in Mexico, Colombia, and Brazil, have the potential to spark more South American interest in FEE. The Spanish-speaking countries that have already joined the FEE network posses the resources to ease the way for others who would like to follow in their footsteps. The hope is that the knowledge of these Spanish-speaking members will encourage others in the region to consider joining FEE as well. FEE is a collaborative organisation, and the potential for positive impact is maximized when members help one another through participation in the FEE network. It is this collaborative effort that will allow FEE to continue to grow and thrive in South America in the years to come.